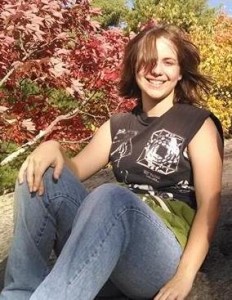 "Imagination is playing Cat's Cradle with super string theory."
-//-//-
Hello, and welcome aboard my crazy train! My name is Tj Keyes, and really, I must commend you on your bravery and resourcefulness. Not many people have found their way into my domain. The Dream Railway is a tricky place to navigate, but I'm sure you'll do just fine. To help you on your journey, I will direct you towards a small number of pathways, all of which will take you deeper into the worlds I have created.
There's nothing to be afraid of – I have instructed my creations to accommodate you and whatever friends you decide to bring along. There will be no biting, brainwashing, or setting-on-fire (trust me, they've learned their lesson), provided you don't poke them or make them think you have food. Please, keep all hands and feet inside the dimensions of the Railway at all times – we don't want any involuntary time-traveling and such.
This is going to be a wild ride – we've just been waiting for you.
You will find many words here, and maybe (if you're lucky) some images, too – a combination of literature and art that captures the vast interior of my brain universe. I want to share the things inside my brain with the world, and I created the Dream Railway for that purpose. Planets, galaxies, aliens, robots, dragons, and a vast menagerie of characters are waiting to be explored. They are here, for me, to help me remember the things I dream about at night. Now, they are here for you as well.
I hope my worlds and the tales I have spun intrigue you. I hope my creations and characters grip your mind and leave a little something new behind. If you have any thoughts about my stories and the things you will witness inside them, don't hesitate to speak up and tell me. I am a writer, after all. I thrive on words, both the ones I create and the ones I hear from the people who read what I've written. I always have fun when writing about the worlds that inhabit my head – I hope you have fun, too.
Welcome to the Dream Railway! I hope this introduction was suitably dramatic and cheesy! I hear all good speeches are a combination of those two factors.
~Tj
Recent Posts

Categories

Archives

Recent Comments

Meta